If you have a Canon MX470 printer and you cannot find the installation CD / DVD, you can download Canon MX470 printer driver here.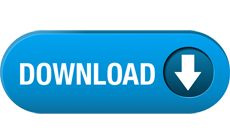 There are versions compatible with Windows 10 and MAC OS operating systems.
Canon Pixma MX470 Inkjet Multifunction MX Series Printer driver for Windows and Mac OS
1. Download Driver for Windows.
Last Updated : 21-May-2019
File information

File name : mp68-win-mx470-1_02-ea33_3.exe
File version : 1.02
File size : 25079KB

System requirements

Windows 10 (32bit)
Windows 10 (64bit)
Windows 8.1(32bit)
Windows 8.1(64bit)
Windows 8(32bit)
Windows 8(64bit)
Windows 7(32bit)
Windows 7(64bit)
Windows Vista SP1 or later(32bit)
Windows Vista SP1 or later(64bit)
Windows XP SP3 or later
MX470 series Full Driver & Software Package (Mac)
Last Updated : 30-Nov-2018
Operating system:

macOS v10.12
OS X v10.11
OS X v10.10
OS X v10.9
Mac OS X v10.8
Mac OS X v10.7
Mac OS X v10.6

File information

File name : mac-mx470-1_4-mcd.dmg
File version : 1.4
File size : 10015KB
If your printer encounters error 5B00, you can download the 5b00 error reset software here – download wicreset, this is the waste ink counter overflow, you can completely fix it yourself.